Creating Optimal Garage Organization in Bradenton Florida
Are you tired of the never-ending mess in your Bradenton garage? Does it feel like you're walking into a full-blown maze every time you open the door? Well, we've got some great news for you. It's time to break free from the clutter and embark on a journey toward efficient garage organization in Bradenton Florida! We'll show you how to turn your chaotic garage into an efficient, organized, and useful space. Together, we'll discover the essentials for maximizing storage and organization, setting you on the path to a clutter-free life! So, clear away the cobwebs, put on your work gloves, and let's get started!
Clutter Free Garage Organization in Bradenton Florida
Having a cluttered garage can be exasperating. Without proper organization, it's easy to forget what's in there and lose useful items. Fortunately, organizing a garage doesn't have to be an imposing task. With the help of Hamilton & Carter in Bradenton, Florida, your cluttered garage can become a space of functionality.
For those who are hesitant to organize their garages because they prefer the chaos or value their "creative clutter", it's important to remember that having an organized garage means having access to all tools and items when needed, making it easier to finish DIY projects and find something that was 'misplaced'. Furthermore, an unorganized garage often has moderate to subpar air quality due to toxic substances such as chemical cleaners, oil-based paints and sealants, chassis greases, and other hazardous materials. Alternatively, keeping these items securely stored will not only help remove clutter but also make sure everyone is safe from inhaling dangerous fumes or being exposed to unsafe surfaces.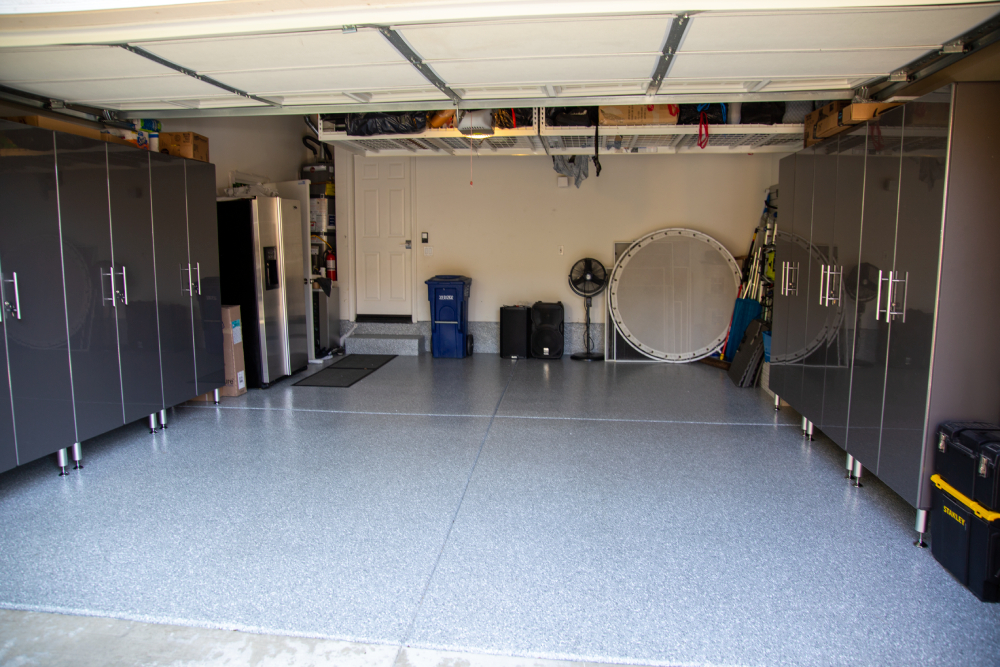 However, for those who crave creativity or find joy in having some disarray in their lives; transforming the garage into a clutter-free area doesn't mean getting rid of the personality of the space—it just requires thoughtful planning and using the space efficiently by storing items vertically or taking advantage of overhead storage racks and garage cabinets. Moreover, since organization is key here, Slatwall panels are especially helpful for homeowners that want quick access to objects.
Organizing a garage can make life easier while giving homeowners more access to free space and peace of mind knowing that hazardous substances are appropriately stowed away. That said, with so many creative ways to maximize storage potential while making it personalized at the same time, homeowners shouldn't let clutter stand in the way of having an organized and stylish garage. In the following section, we'll explore how effective systems can help you utilize space efficiently and transform your garage into a well-organized and practical area that meets your needs.
Utilize Space Efficiently with Effective Systems
Organizing a garage and utilizing space efficiently is an important step towards creating the perfect, clutter-free workspace. Slatwall panels, custom cabinets, and ceiling racks are all effective systems that take up as little room as possible and are great for ensuring any garage in Bradenton, Florida is organized, clean, and functional.
Slatwall panels, custom cabinets, and ceiling racks are all great options when it comes to using space efficiently and improving your garage organization in Bradenton Florida. Utilizing these systems allows anyone with even the smallest spaces to maximize their organizational efforts and keep their garages looking neat and tidy without sacrificing too much square footage.
After exploring the various effective systems that can help you utilize space efficiently in your garage, it's time to shift our focus to an even broader spectrum of possibilities. A well-organized garage is just the beginning; with the right remodeling ideas, you can take your garage to a whole new level of functionality and aesthetic appeal. In the upcoming section, we'll delve into a few practical garage remodeling ideas that will help you transform your garage into an extraordinary space, customized to your preferences and lifestyle.
Practical Garage Remodeling Ideas for Your Garage in Bradenton
Embarking on a garage remodeling journey can be both exciting and challenging. We want your venture to be a success, so we bring you some ideas that will help you improve the functionality, organization, and aesthetic appeal of your Bradenton garage, ensuring it becomes a space you can enjoy and be proud of.
-Declutter your space with garage organizers:
The first step toward creating a functional garage is proper organization. Garage organization is a key element in creating more useful storage and work space in the garage, which can make life easier for homeowners.  Cleverly utilizing wall and overhead storage can maximize all available space, allowing homeowners to store items efficiently while maintaining an organized appearance. Custom cabinets, Slatwall panels, and ceiling rack systems can help create a clutter-free atmosphere that allows for easy access to tools, boxes, and seasonal decorations.
-Install new flooring:
Another way to make your garage more efficient is to install new flooring, such as concrete coating or epoxy flooring. Concrete coating serves as a carpet-like surface that can handle heavy foot traffic and withstand high temperatures, making it an ideal surface for a mechanic's shop or warehouse. Epoxy flooring offers many benefits as well including being long-lasting, cost-effective, and easy to clean and maintain.
Both concrete coating and epoxy floors are dependable surfaces that provide adequate protection to the floor beneath them. However, concrete coatings boast greater chemical resistance; with minor surface etching or cracking able to be patched up quickly and easily with polyurea repairs. Additionally, for those looking for a more aesthetically pleasing option while still reaping a variety of benefits, concrete coatings may be a more suitable option. Epoxy floors on the other hand require complete replacements due to large amounts of damage or change in color over time, unlike concrete coatings whose original state can be restored with simple repair methods.
Having dug into these practical garage remodeling ideas, our focus now turns to harmoniously combining functionality and beauty in your garage. In the next section, we'll go deeper into the benefits of concrete coatings, a key element that enhances both durability and visual appeal. Learn how concrete coatings can elevate your garage transformation and create a space that truly stands out.
How to Create a Functional and Beautiful Garage
Creating a functional and beautiful garage can seem like a daunting task, especially if you're envisioning the dull interior of a traditional concrete-lined garage. However, our concrete coating makes it easy to transform your space into something much more special.
One of the primary benefits of concrete coating is the improved aesthetic appeal it provides. Concrete mostly comes in darker shades such as grey and tan, but by adding a decorative coating, you can create custom designs and add a subtle color. That makes concrete coating a great way to give any garage a stylish and elegant look.
Additionally, concrete coatings also provide an extra layer of protection against wear and tear, making it the perfect cost-effective solution for busy Bradenton households. By sealing in the material, contaminants such as oil won't be able to penetrate the surface, preventing discoloration or staining from occurring over time. Plus, depending on the coating you choose, you may get a slip-resistant finish that helps reduce the risk of tripping or falling.
Now that we've explored the benefits of concrete coating to create a functional and beautiful garage, let's consider the advantages of working with a professional garage organization company for your remodeling project. In the following section, we'll explain how partnering with us can streamline the entire process, ensuring a seamless and efficient transformation of your garage. Discover the advantages of entrusting your garage remodel to experienced professionals and how we can help you design and bring to life the perfect space for you and your family.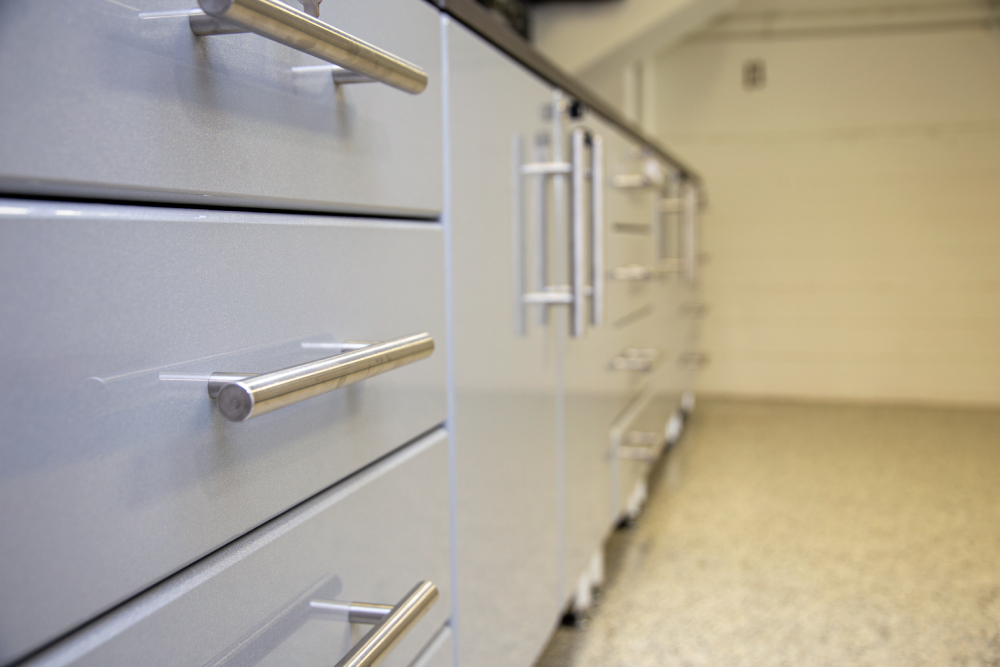 Professional Garage Organization Companies in Bradenton FL
Nestled along the scenic Gulf Coast of the United States, just south of Tampa Bay, Bradenton shines as a lively city and the county seat of Manatee County, Florida. With a flourishing community of approximately 55,900 residents and a median household income of $50,000, Bradenton's homeowners take great pride in maintaining their properties. Those residents looking to tackle the mountain of chaos that their garage has become can turn to experienced and knowledgeable professionals who specialize in garage organization.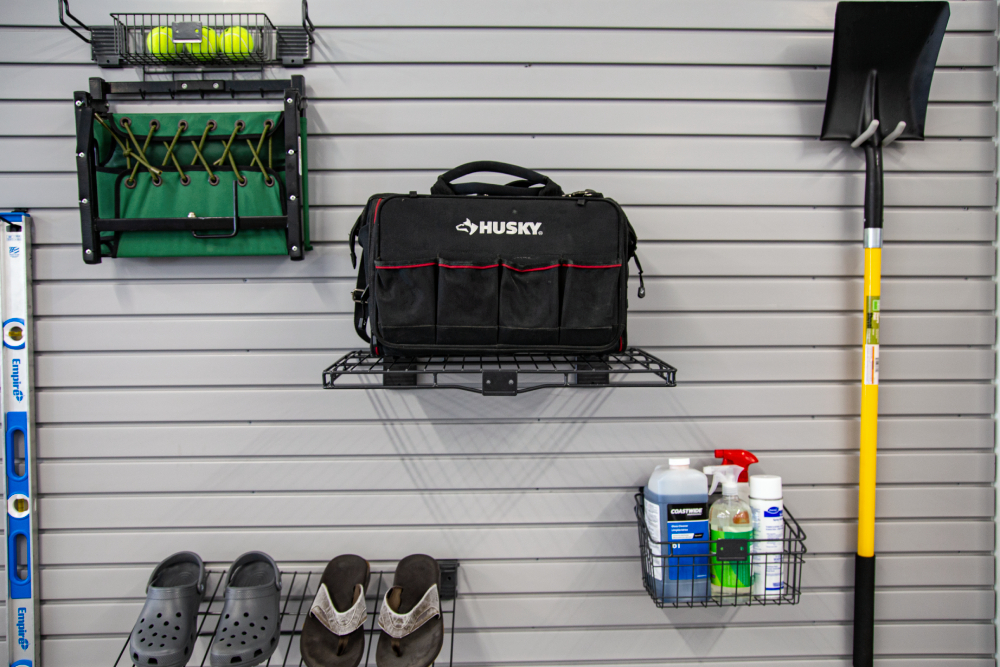 In Bradenton, Florida, there are multiple professional garage organization companies that offer services such as expert consultation, space planning and design, product recommendation, and installation. When deciding to take the plunge into tackling their clutter issue on their own versus hiring a professional company it should be noted that having an expert do it often results in increased efficiency which will save time in the end.
For over 15 years, Hamilton & Carter has been providing top-notch garage remodeling services, delivering custom organizational systems that are tailored to our clients' space and storage needs. Our comprehensive services include the application of concrete coatings, as well as the installation of custom cabinets, Slatwall panels, and ceiling racks. When our team works on a garage project, we focus on creating efficient storage solutions that make optimal use of every square foot, ultimately transforming your garage into a functional and aesthetically pleasing space that you can enjoy and make the most of. Don't hesitate to contact us today and request free a quote!
Frequently Asked Questions Explained
Some Facts about Garage Organization in Bradenton Florida
85% of Bradenton, Florida homeowners have a garage.
75% of Bradenton homeowners have a garage that is cluttered and disorganized.
The average cost of a garage storage system in Bradenton, Florida is $1,200.
The average time it takes to professionally organize a garage in Bradenton is 8 hours.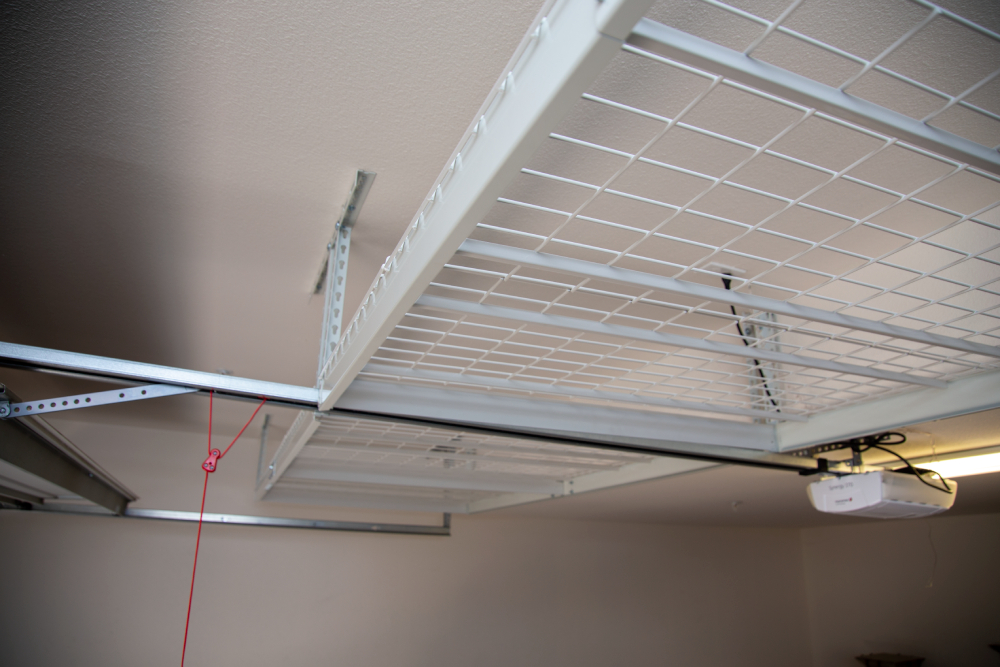 Unlock Your Dream Garage with Hamilton & Carter
The dream of a meticulously organized and functional garage is attainable with the expertise of a professional garage organization company in Bradenton, Florida. At Hamilton & Carter, we pride ourselves on delivering exceptional services that can breathe new life into your garage, turning it into a space that truly reflects your needs and style. With our customized solutions and a wealth of experience, you can rely on us to elevate your garage's storage capacity, organization, and visual appeal. Embrace the journey towards a clutter-free, efficient garage with Hamilton & Carter – your premier choice for innovative garage organization in Bradenton Florida.
Fill out the form below or
call 941-499-8265 right now to get started.
During the consultation scheduling call, your customer service representative will be able to guide you on approximate pricing & various solutions to meet your goals and garage size.
One of our garage specialists will arrive to inspect your garage and provide a free consultation & design right there on the spot.
You can review your design in our innovative 3D software so you can see your garage cabinet, slat wall, or epoxy floor come to life.
Once confirmed, our professional installation team can come and install your brand new custom design garage within two days.
Garage Remodeling Services
Your source for garage cabinets, slat wall systems, epoxy coated floors
and more. We offer a complete garage organization solution.