Discover the Advantages of Professional Concrete Coating
If you're looking to achieve functionality and style with your home's concrete surfaces, including garage floors, you've come to the right place! Whether you have a garage, driveway, patio, or pool deck made of concrete, our top-quality concrete coating can help transform them into stylish areas while protecting them from stains and the wear and tear that comes with outdoor living. Read on to learn more about how to use coating solutions to upgrade your concrete floor and dutifully maintain it for years to come.
Benefits of Concrete Coating
Depending on the coating you choose, the benefits may vary in type and magnitude, however, some common advantages can include protection from water absorption, UV protection, improved aesthetic appeal, increased safety, better slip resistance, and improved strength and durability.
For example, adding a protective layer or coating to concrete can help preserve it from weathering and degradation over time which not only has practical applications but also helps keep a structure up-to-date visually. This is especially beneficial in places like garage floors, driveways, and where the condition of the concrete can naturally deteriorate over time when subjected to the elements. Additionally, many coatings provide an added layer of traction, making them safe for high-traffic areas both inside and outside with less risk of slipping and falling accidents due to wet or icy surfaces.
Now that we've highlighted the remarkable benefits of concrete coatings, let's focus on one exceptional type in particular: Polyaspartic Polyurea coating. This advanced solution is renowned for its extraordinary properties and wide-ranging applications. In the following section, we'll exclusively discuss Polyaspartic Polyurea coating, shedding light on its distinctive characteristics and advantages.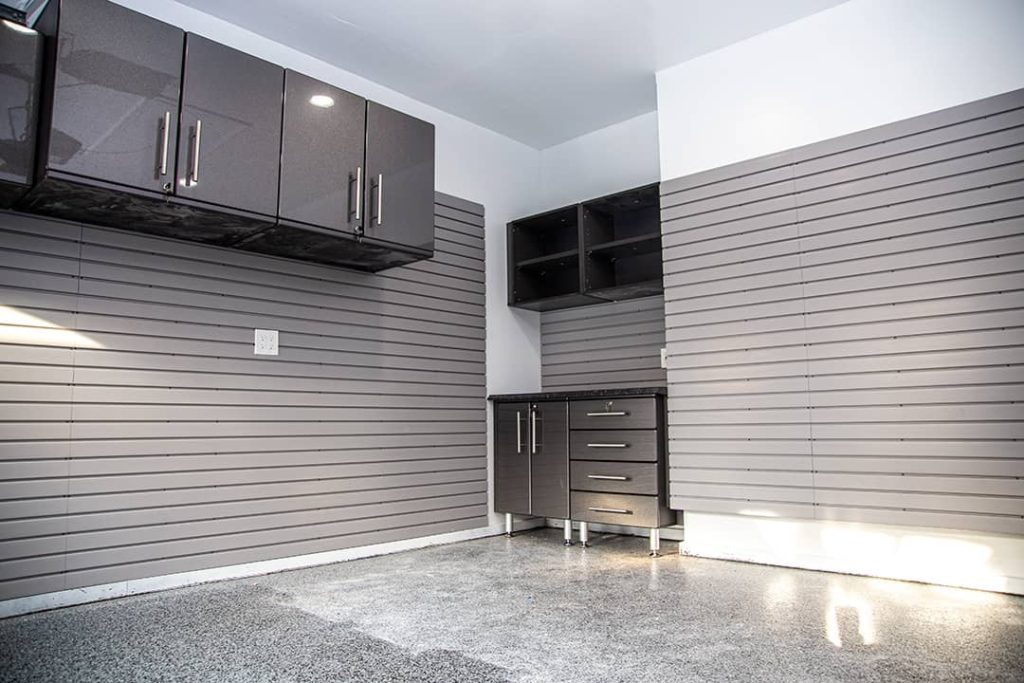 A 2018 research article discovered that polyurea elastomeric coatings provide superior abrasion and impact resistance in comparison to traditional epoxy coatings.
It has been found that concrete coatings can increase the durability, corrosion resistance, and water tightness of a concrete structure by up to 3 times compared to an unprotected structure.
The concrete coating market is segmented into two end-use industries: residential and commercial. The residential segment accounted for the largest market share of 62.3% in 2019.
Polyaspartic Polyurea Coating
Polyaspartic polyurea coating represents the latest technology in concrete coatings. It's one of the most innovative coating systems on the market today and offers several advantages over more traditional coatings. The unique combination of strength and flexibility that this product imparts to a surface makes it an ideal choice for transforming concrete in areas exposed to wear and tear, chemicals, and extreme temperatures.
Polyaspartic polyurea coating has been acknowledged for its superior resistance to chipping, cracking, and peeling in comparison to other popular coating options such as epoxies or single-component polyurethanes. Since the topcoat bonds strongly with the substrate and contains no solvents or VOCs, it can be applied both quickly and safely. Additionally, this type of coating dries rapidly and doesn't require extended curing times unlike typical epoxy flooring or two-component polyurethane systems where extensive drying periods are necessary.
The superior performance of polyaspartic polyurea coating justifies its consideration in applications where floor surfaces must withstand excessive wear, in addition to ensuring a decorative finish. Its resistant nature against UV light also suggests that it could have great potential for garages, driveways, pool decks, and patios in Florida. In the next section, we'll explore how these coatings can help protect your home's surfaces while adding a touch of elegance and style.
Enhancing Garages and Driveways in Sarasota and Parrish
For homeowners in Sarasota and Parrish looking to enhance their garage floors and driveways, concrete coating can be an effective solution. Concrete coating is a great option as it not only provides ample protection against abrasions, chemical spills, and temperature changes but also immediately boosts the curb appeal of any property. Additionally, it offers a non-slip surface which is perfect for high-traffic areas with multiple vehicles or toys.
Recent advances in technology have allowed for longer lifespan products on the market that guarantee up to 15 years or even more before requiring any maintenance or replacement. Furthermore, this durable material can now come in various colors, textures, and designs that can easily fascinate onlookers. Its many benefits include increased durability, affordability, safety from slips and falls, and easier maintenance compared to other materials.
These advancements make it clear that homeowners in Sarasota and Parrish shouldn't let initial trepidation steer them away from the prospect of transforming their properties through such means: when performed correctly and with quality materials, concrete coating is an excellent choice for those looking to spruce up their spaces quickly and affordably.
With these considerations made, it's time to move on to look at how cement coating can transform pool decks and patios in the nearby cities of Bradenton and Lakewood Ranch into beautiful and safe spaces for outdoor living and recreation.
Transforming Pool Decks and Patios in Bradenton and Lakewood Ranch
In Bradenton and Lakewood Ranch, transforming pool decks and patios is easy with concrete coatings. This durable solution can transform an otherwise unremarkable area into a vibrant paradise. It's available in a wide range of colors and finishes for maximum customization, so it fits easily into any environment. With proper care and maintenance, concrete coatings can last for years and keep their beautiful appearance.
On the other hand, applying cement coating correctly can be labor-intensive and require professional help in some cases. Additionally, if not done properly, it can quickly crack or peel off due to weather exposure or wear and tear.
However, the benefits of a well-applied concrete coating are undeniable. It's much cheaper than replacing existing surfaces, so extending the life of your current pool deck or patio surface could save you money in the long run. Furthermore, it provides an effective solution for resurfacing damaged areas without having to undergo extensive repairs. Therefore, it should be considered a viable option when considering how to improve outdoor spaces in Bradenton, Lakewood Ranch, and surrounding areas.
Concrete coatings can also protect from fading caused by sunlight exposure and make floors more slip-resistant for safety purposes. While we've explored the transformative potential of concrete coatings for residential pool decks and patios in Bradenton and Lakewood Ranch, it's important to recognize that these versatile solutions have a significant impact on commercial and industrial settings as well. In the following section, we'll discuss how concrete coatings play a vital role in protecting and beautifying commercial and industrial facilities in Clearwater and Tampa, ensuring both safety and aesthetic appeal.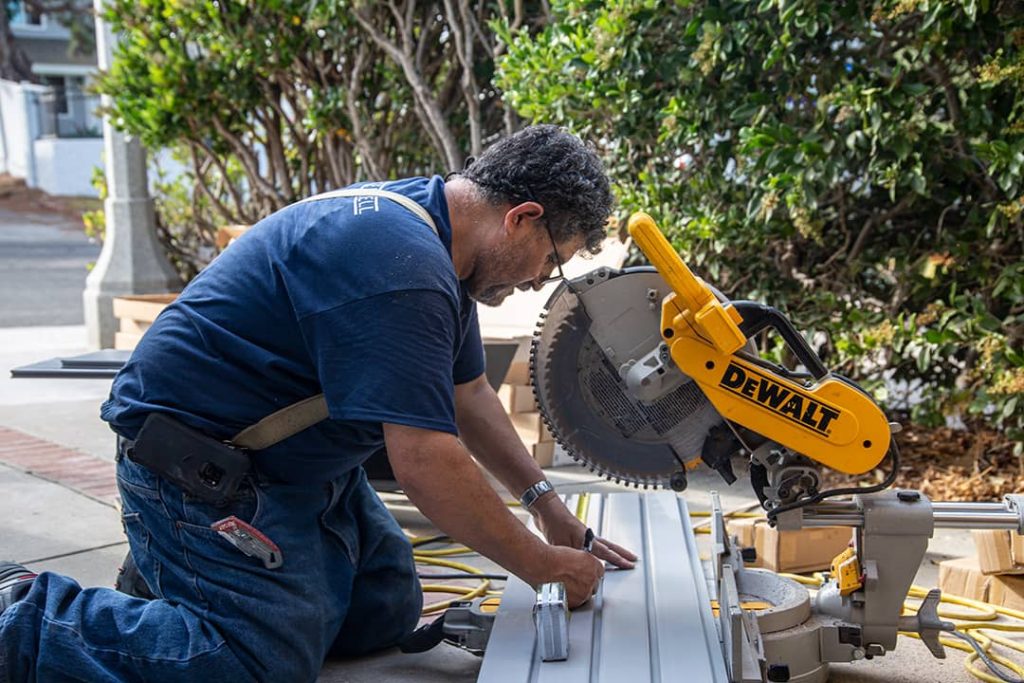 Protecting and Beautifying Commercial and Industrial Facilities in Clearwater and Tampa
In Clearwater and Tampa, coating existing concrete surfaces can provide major benefits for beautifying and protecting commercial and industrial facilities. These concrete coatings offer a decorative solution to enhance the surrounding environment, making them more visually inviting for both employees and visitors. This can also include a fresh new color, as well as weatherproofing that helps protect against fading from harmful UV rays. The coatings create an attractive waterproof barrier, preventing water penetration which in turn reduces mold growth and damage caused by moisture.
In addition to beautifying and protecting existing surfaces, these industrial concrete floor coatings also extend beyond simply giving the area a facelift. Many of these coatings come with additional features that increase durability such as slip resistance as well as bumpers and parking stops installed along labor-intensive space management. Moreover, these measures also help increase safety around walkways or work areas by providing protection against slips or falls due to slippery surfaces. As a result, companies who invest in concrete coatings step up their safety protocol yet still preserve the aesthetics of their facility.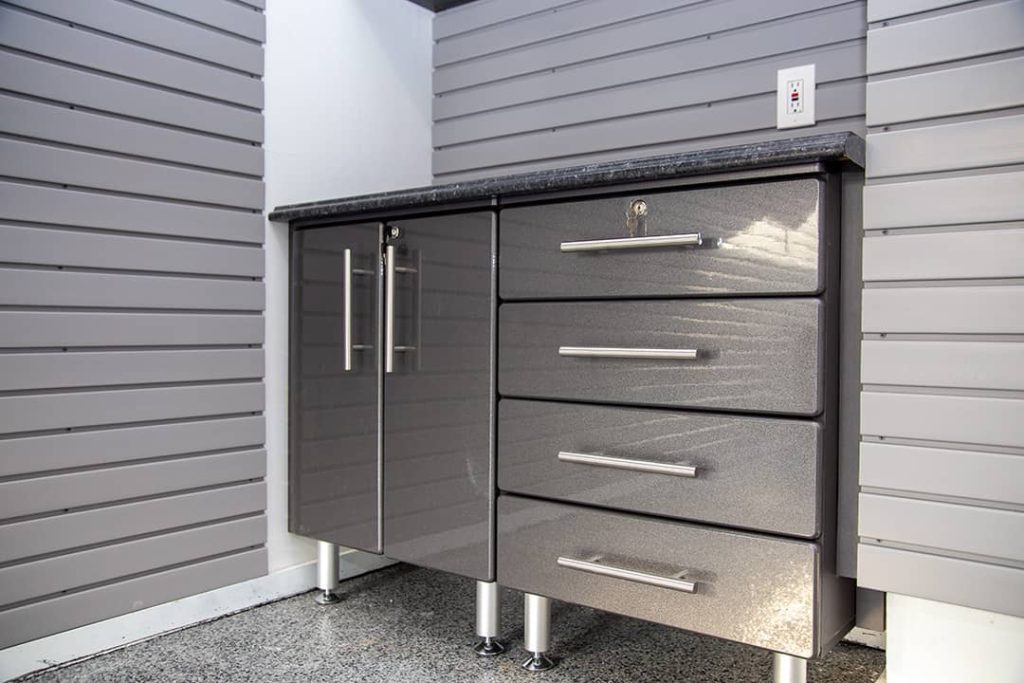 Lastly, it's important to note that when considering any type of construction or remodeling project, including coating concrete surfaces in Clearwater and Tampa, it's essential to select a company with a good reputation. Choosing the right professional will ensure that the final result meets all requirements while minimizing frustrations along the way. With this in mind, the next section will explore how concrete coatings can increase durability and safety in St. Petersburg and North Port.
Increasing Durability and Safety in St. Petersburg and North Port
When it comes to concrete coating in St. Petersburg and North Port, homeowners and business owners alike should consider the benefits of increased durability and safety, which undoubtedly outweigh the costs associated with its application. A cement coating can provide an additional layer of reinforcement on your garage, bathroom, store, or factory floors that will help protect against moisture, cracks, and other damage. This protective barrier also provides foot traction, making it safer for employees and customers. It will help the surface last longer and prevent costly repairs down the road.
In addition, when applied correctly concrete coating can add a level of style and sophistication to any space. Moreover, it can also help reduce maintenance costs due to its resistance to staining and other surface issues, along with adding a level of color to a property.
The decision to apply a concrete coating in St. Petersburg or North Port should be based on your needs and budget; however, when carefully considered it could be a viable investment in the protection and longevity of your property. Now, let's take a closer look at the aspects you should consider when choosing the right company for concrete coating application. Proper surface preparation and knowledge of application techniques are necessary to ensure long-lasting results.
Finding a Reliable Company in the Greater Tampa Bay Area and the Florida Sun Coast
When looking for a remodeling company to coat your concrete floors in the Greater Tampa Bay Area or the Florida Sun Coast, there are several key considerations to keep in mind. One of the most important factors is determining if the company offers quality service at a reasonable price. Before working with anyone you should get a quote to make sure you're getting the best value for your investment.
It's essential to verify that the contractor has experience with concrete coating and coating materials as this will ensure optimal performance of the coating over time. Researching the company's qualifications, certifications, insurance, and warranties is also imperative. Some concrete coating companies, including Hamilton & Carter, offer free quotes and consultations, which makes the process much easier and allows you to determine early on if a certain company fits your needs and budget.
Lastly, read reviews from previous customers both on their website and on other review sites such as Google and Yelp – these reviews can provide an honest opinion on what others thought of their services before investing.
By weighing all these factors when researching and selecting service providers for a concrete coating project, homeowners can make an informed decision that fits within their desired budget, timeline, and desired outcome.
At Hamilton & Carter, we're committed to delivering exceptional concrete coating services to clients in the Greater Tampa Bay Area and the Florida Sun Coast. Our reputation is built upon our dedication to providing top-quality service at competitive prices. Additionally, our skilled team of professionals boasts extensive experience with various concrete coating materials, ensuring that your project will stand the test of time. We prioritize transparency and trust by offering free quotes and consultations to help you make an informed decision that suits your budget and expectations. Moreover, the numerous positive reviews from our satisfied customers attest to our commitment to excellence. When you choose Hamilton & Carter for your concrete coating needs, you can rest assured that you're partnering with a reliable company that consistently delivers quality and customer satisfaction.
Now that you know who to turn to if you want to beautify and protect your concrete floors, it's crucial that you understand how to properly maintain your coated surfaces in Florida to prolong their lifespan and preserve the appearance of your investment. Given the region's unique climatic and environmental conditions, you should follow specific maintenance guidelines tailored to Florida conditions. By following these best practices, homeowners can ensure that their coated surfaces remain durable, visually appealing, and protected against weather-related damage, ultimately saving time, effort, and money in the long run.
Prolonging the Life of Coated Surfaces in Port Charlotte, Punta Gorda, and St. Pete Beach
Prolonging the life of coated surfaces in Port Charlotte, Punta Gorda, and St. Pete Beach can be daunting due to the various environmental factors that can cause premature wear and tear on these surfaces. In order to best ensure that these surfaces last as long as possible, they must be properly maintained and monitored on a regular basis to ensure their longevity.
The most important step in prolonging the life of coated surfaces is proper maintenance. This includes cleaning and drying off any dirt and debris that has accumulated on the surface, as well as ensuring that all cracks are filled in with filler material.
In addition to proper maintenance, there are products available that can help extend the life of the coated surface. For instance, using water repellants such as nanotechnology-based compounds will help stop water from penetrating the substrate and causing degradation over time.
Another way to increase the lifespan of coated surfaces in Port Charlotte, Punta Gorda, and St. Pete Beach is through regular inspections. Inspections should be done every 6 months or so to identify problems early on before they become too serious to fix. Routine inspections help uncover issues such as cracking, flaking paint, or discoloration in order for preventative actions to be taken immediately.
Finally, one of the most effective ways to extend the life of coated surfaces is through preventive maintenance. This means cleaning regularly with soft cloths or brushes; avoiding chemicals when possible; protecting coatings from ultraviolet light by hanging shades over windows or using sun blockers; using waterproofing liquids/sealants to keep moisture from building up between layers; repairing any cracks or gaps with fillers whenever needed; repainting with fresh layers at least once every few years; and removing any peeling layers entirely so new ones can be applied. All these practices create a protective barrier against the elements and keep them looking good for many years to come.
Extending the life of coated surfaces in Port Charlotte, Punta Gorda, and St. Pete Beach requires an ongoing commitment to regular maintenance, inspections, and preventative measures. Taking these steps will ensure that these surfaces remain safe, durable, and aesthetically pleasing for many years to come.
Answers to Frequently Asked Questions with Explanations
Hamilton & Carter: Your Concrete Coating Specialists
Concrete coating is an invaluable solution for enhancing the durability, aesthetics, and functionality of a wide range of surfaces in residential, commercial, and industrial settings. At Hamilton & Carter, we pride ourselves on providing top-quality concrete coating services, tailored to meet the unique requirements of our clients. Our team of skilled professionals is dedicated to exceeding your expectations and ensuring the longevity of your investment. Forget the endless "concrete coating near me" searches – trust Hamilton & Carter to provide outstanding results, combined with a seamless and stress-free experience!
Fill out the form below or
call 941-499-8265 right now to get started.
During the consultation scheduling call, your customer service representative will be able to guide you on approximate pricing & various solutions to meet your goals and garage size.
One of our garage specialists will arrive to inspect your garage and provide a free consultation & design right there on the spot.
You can review your design in our innovative 3D software so you can see your garage cabinet, slat wall, or epoxy floor come to life.
Once confirmed, our professional installation team can come and install your brand new custom design garage within two days.
Garage Remodeling Services
Your source for garage cabinets, slat wall systems, epoxy coated floors
and more. We offer a complete garage organization solution.